Contrary to its name, Bon Burger, isn't a real burger joint, but more of a pocket-friendly, slightly retro, Indian cafeteria in cluster E. Don't expect any frills. Bon Burger doesn't have a website, social media pages, or even a contact email address. What it does have, though, are South Indian breakfasts, biriyanis, curries, idli, dosas, and paratha wraps.
There are burgers, too, and they're like you remember them from your childhood in Dubai (if you did grow up in Dubai). There's the obligatory Zinker Burger, the aptly named Khaleej Burger, and even a Tandoori Burger. You can wash them down with fresh juices and, yes, Bon Burger also offers Burj al Arab and Burj al Emrat fruit cocktails.
If you're hungry, short of money, and want a quick bite in JLT or a glimpse into what fast food in Dubai used to be like, pop into Bon Burger.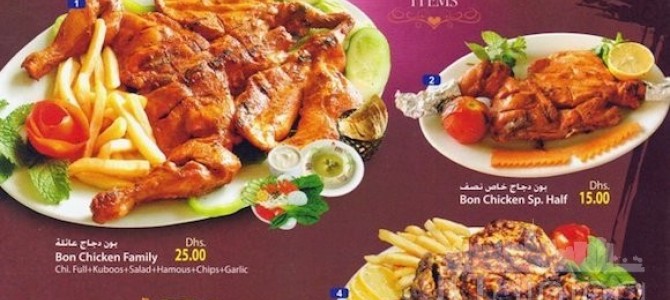 If you are the restaurant owner or manager and would like to edit your restaurant's JLT Dining listing, please get in touch with us here.