Do you like your food with a touch of Bollywood? If you're a fan of Indian food and all things Bollywood, Khau Galli should be right down your alley. In case you didn't know, "Khau Galli" is a Marathi word, which means "Street with eatable items" and if you've ever been to Mumbai, you would have seen more Khau Galli stalls than you can poke a stick at.
In other words, we're talking about street food and, in the case of Khau Galli by the lake in cluster T, we're talking street food with a touch of Bollywood. Expect pure-veg, Indian fusion street food and wacky decor complete with those bum chairs made famous by the "3 Idiots" movie.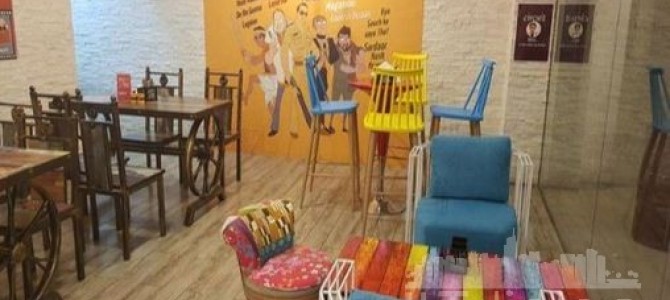 If you are the restaurant owner or manager and would like to edit your restaurant's JLT Dining listing, please get in touch with us here.