Pressman's revisits the very origin of sandwich making and creates those nostalgic moments of human interactions filled with emotions and inspiration in equal breadth… It was a time when road side kiosks and small cafes in America served sandwiches to their customers in make-shift plates made of newspapers… People would often meet up over a sandwich to only get embroiled in the headlines of these newspapers wrapped around the sandwich and break into passionate conversations which would often take shape of social discourse…
Each Pressman's sandwich is refreshingly distinct yet authentic. With freshly baked Focaccia bread, marinated stuffing and only pure ingredients sourced daily, Pressman's sandwiches are hand-crafted to perfection and served piping hot within 90 seconds of placing the order; thereby allowing guests to engage with the warmth and nostalgia of yesteryears and yet relish the experience of modernity at Pressman's.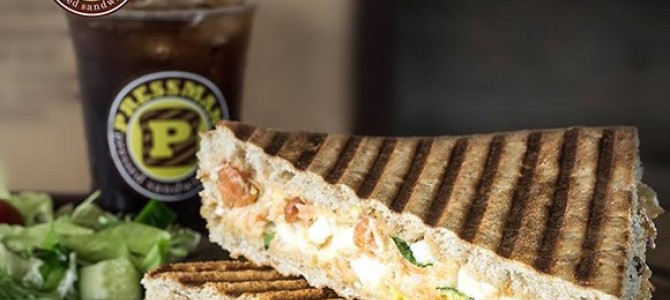 If you are the restaurant owner or manager and would like to edit your restaurant's JLT Dining listing, please get in touch with us here.